Concept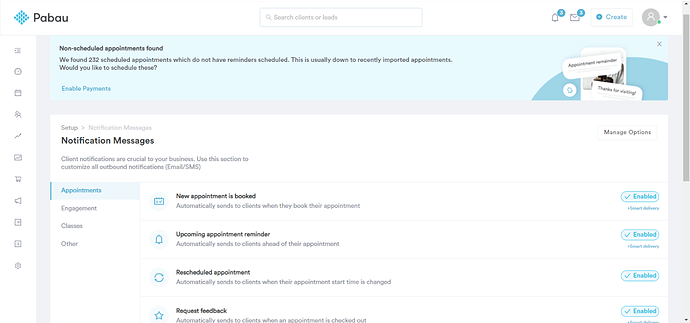 Summary
The client notifications are one of the most important features in Pabau. They are a useful ally in ensuring that the appointments were booked will actually take place.
With the revamp, we have enriched the notifications, allowing users to interact with them. Users can instantly confirm an appointment, cancel an appointment, reschedule it, depending on what you are prepared to allow.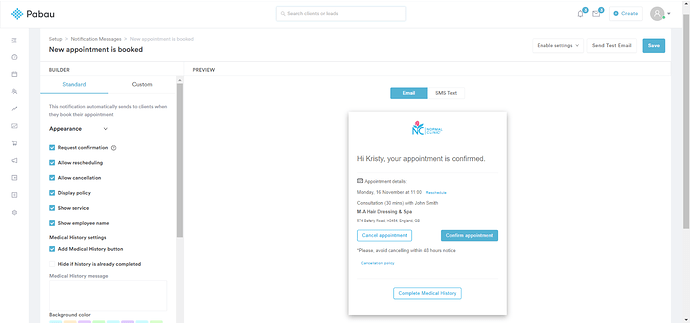 One of the other important improvements is multi-lingual support. Client notifications can be translated into multiple languages, allowing you to send a notification in the patient's mother tongue, automatically.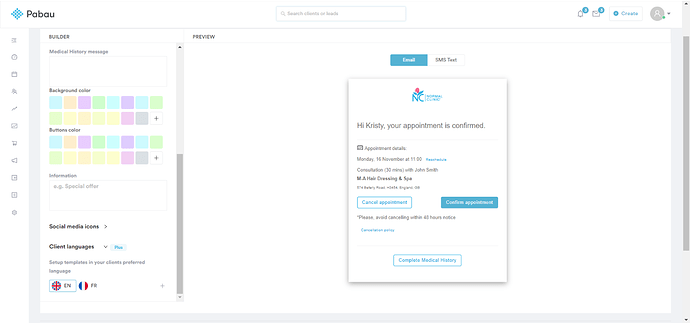 Goals
Interactive client notifications;
Multi-lingual client notification support.