Concept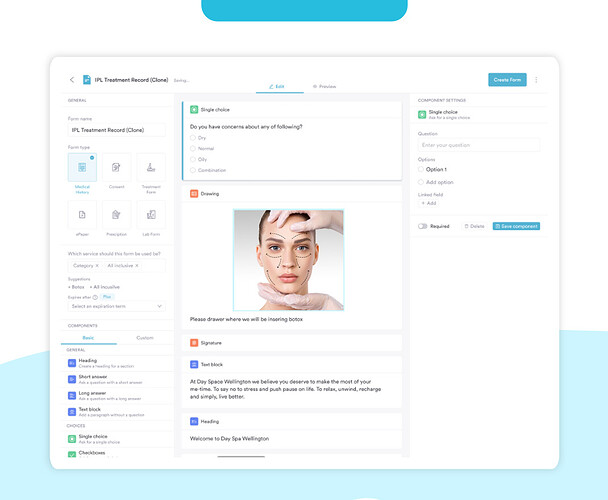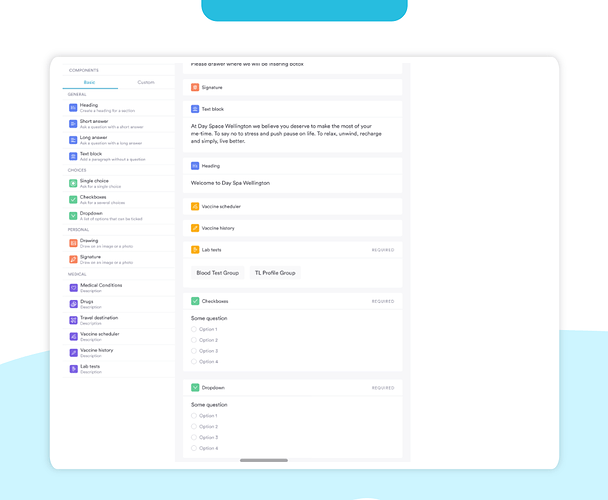 Summary
Creating medical forms was simple, but now is made far simpler and faster. All one needs to do is to hit the new medical form button, drag from the available components and organize them to the best convenience. Every component is customizable, allowing you to set a sequence of events if one answers to Yes to Do you smoke.
Settings & Languages
The settings screen will allow you to define actions that occur after the form has been completed. You will be able to setup different forms to be produces based on the patients local language.
Rules
Pabau has introduced a feature known as 'Form Rules'. This will allow you to set up specific rules against a form such as if a particular answer is given, trigger automation. This feature is perfect for those who have slightly more advanced requirements when it comes to patients completing forms, or even if you want to prevent a client from moving forward with a booking or treatment based on there answer.
Goals
Make form building even simpler;
Interactive form components