Concept: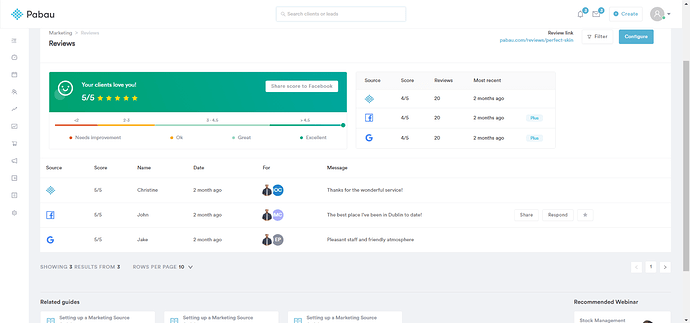 Summary:
The reviews listing is yet another feature we are rebuilding from scratch. From a one-way, one-place review system, its grip can now expand across multiple platforms.
Overview of reviews from multiple networks
One can see where they receive the reviews from, be it Pabau review widget, Facebook, Google My Business, Instagram.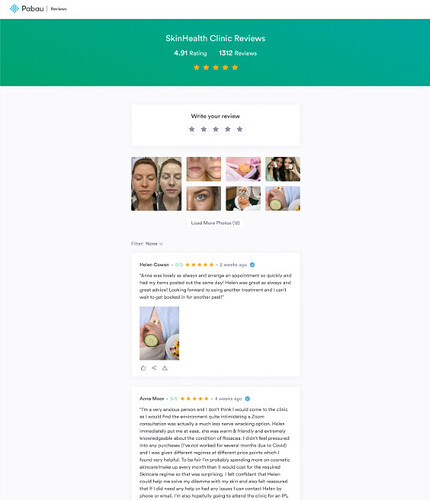 A redesigned survey template
The template for collecting review is much prettier than before. We have made it smarter, too, with the smart survey feature.
Responding to reviews
With this rework, we made it possible for both the sides of the story to be heard. Staff members can reply to the review, too, making the review more objective, as the two sides of the story are spoken.


Improved statistics
With the improved statistics, you can gather all the necessary information that reveal what you need to improve, and help you make smart decisions.
Goals:
Multiple review channels;
Responding to user reviews;
Improved statistics;
Reworked feedback survey.
Service specific review templates
Improved branding on review templates
Ability to change the survey style to be screen by screen (as opposed to question by question)