Concept: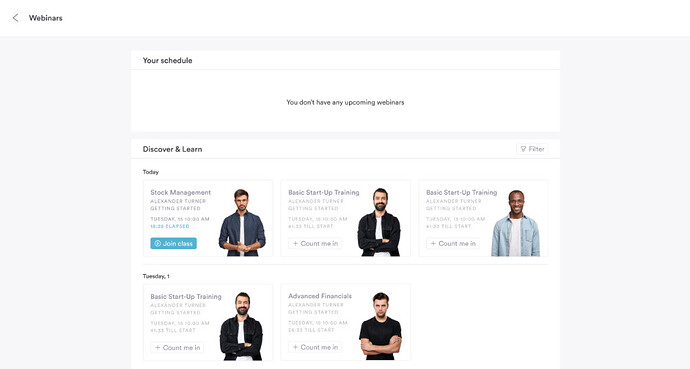 Summary:
Knowledge is power, people say, and we fully agree with the proverb. We wish to empower you as a user to better understand Pabau, and all the features it offers, and let it be your trustworthy ally by making your tasks simpler. We have a dedicated team of professionals for that purpose, and through this feature we bring you closer to them.
All you need to do is to access the list of webinars and all of them will appear right in front of you. What remains is for you to select a webinar and enroll.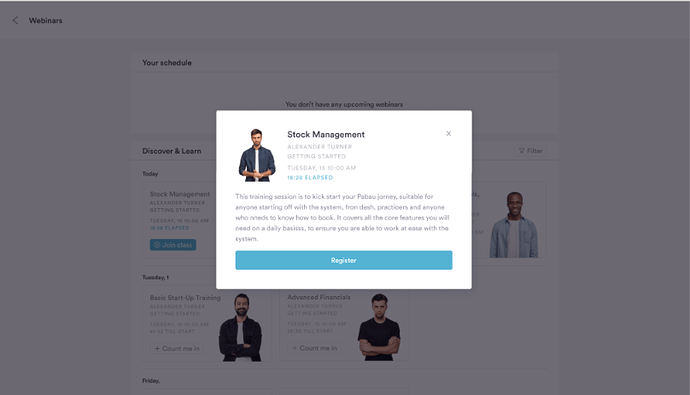 There is a lot to be learned, if you are a new user.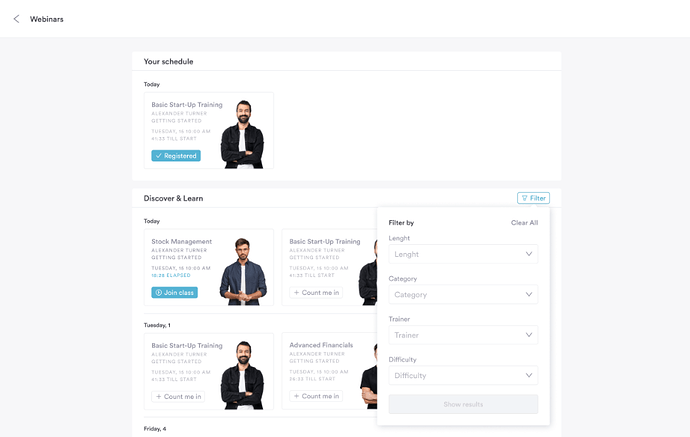 If your schedule is busy, we will remind you of the webinar you enrolled to, making sure you won't skip it.
Goals:
Encourage users to use the system to its fullest potential;
Learn about the latest system updates faster;
Bring the Pabau education team closer to you.